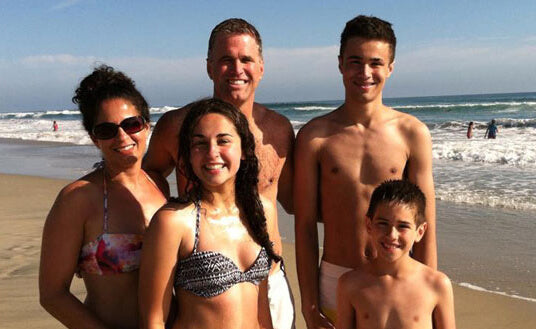 Founder's Story
I created Burlybands out of pure frustration. I had spent my entire life struggling with ways to manage my crazy thick, curly hair.
Most hair ties were laughable and didn't even come close to doing what I needed them to do, and I tried everything!
When I finally realized that what I needed just wasn't out there, I decided to take matters in to my own hands and design exactly what I had been searching for in a hair tie. That's when Burlybands were born.
My goal was to create a high quality band that could be used over and over without breaking or stretching out. It had to be strong enough to hold my hair with no slipping and no damage, and large enough and flexible enough for me to be able to wrap it more than once so that my ponytail would stay securely. 
After a lot of trial and error and experimenting with some of the best quality material available, I was able to create the band I always dreamed of.
I decided to bring Burlybands to market to help other thick haired girls having the same struggles. Reading customer feedback and seeing how many people are thrilled to have finally found something that works in their hair, has been incredibly rewarding.
We are a family owned business and quality is always our top priority. We love you, our customers, and thank you for allowing us the opportunity to do what we love! ❤️
Christie Burke
XO
SHOP NOW